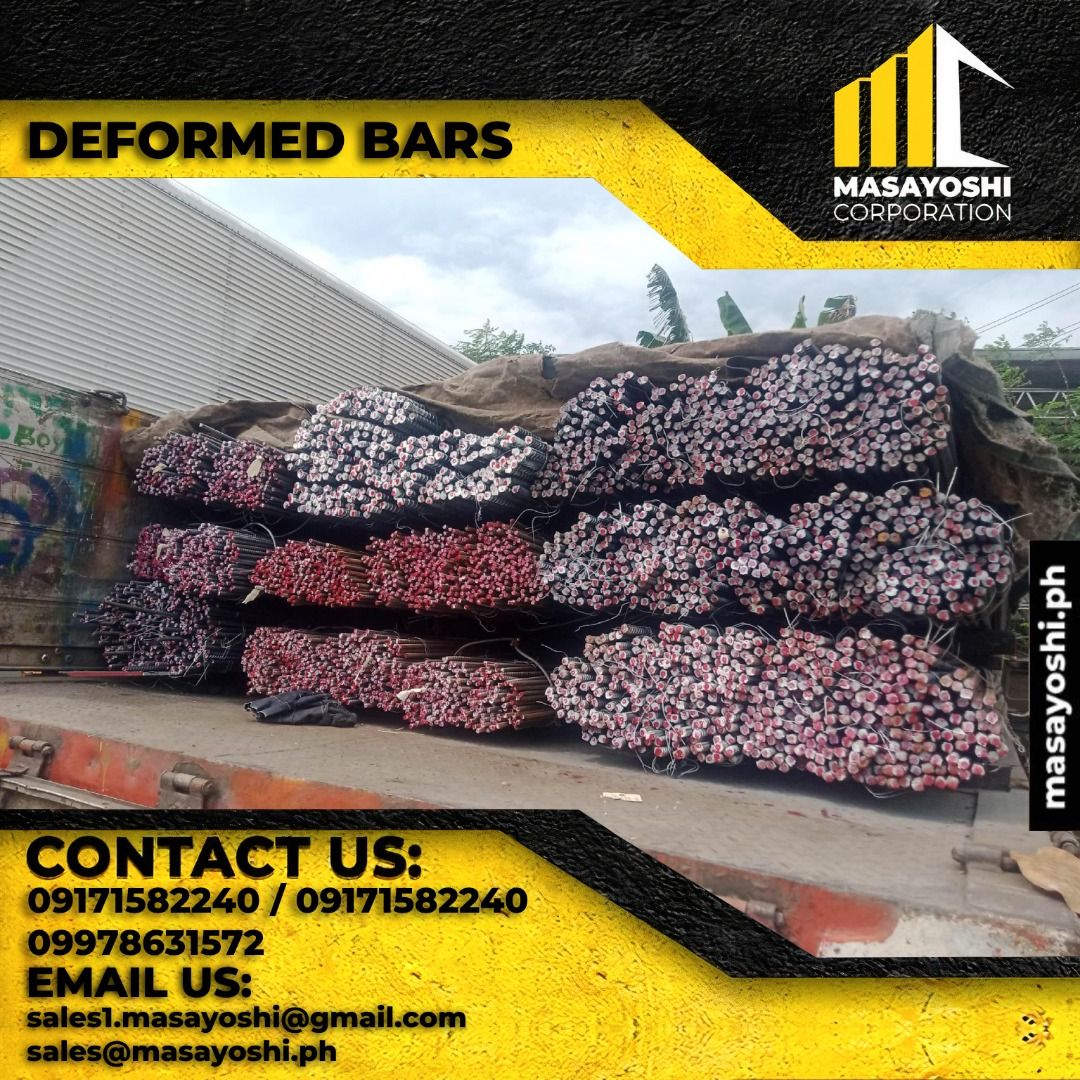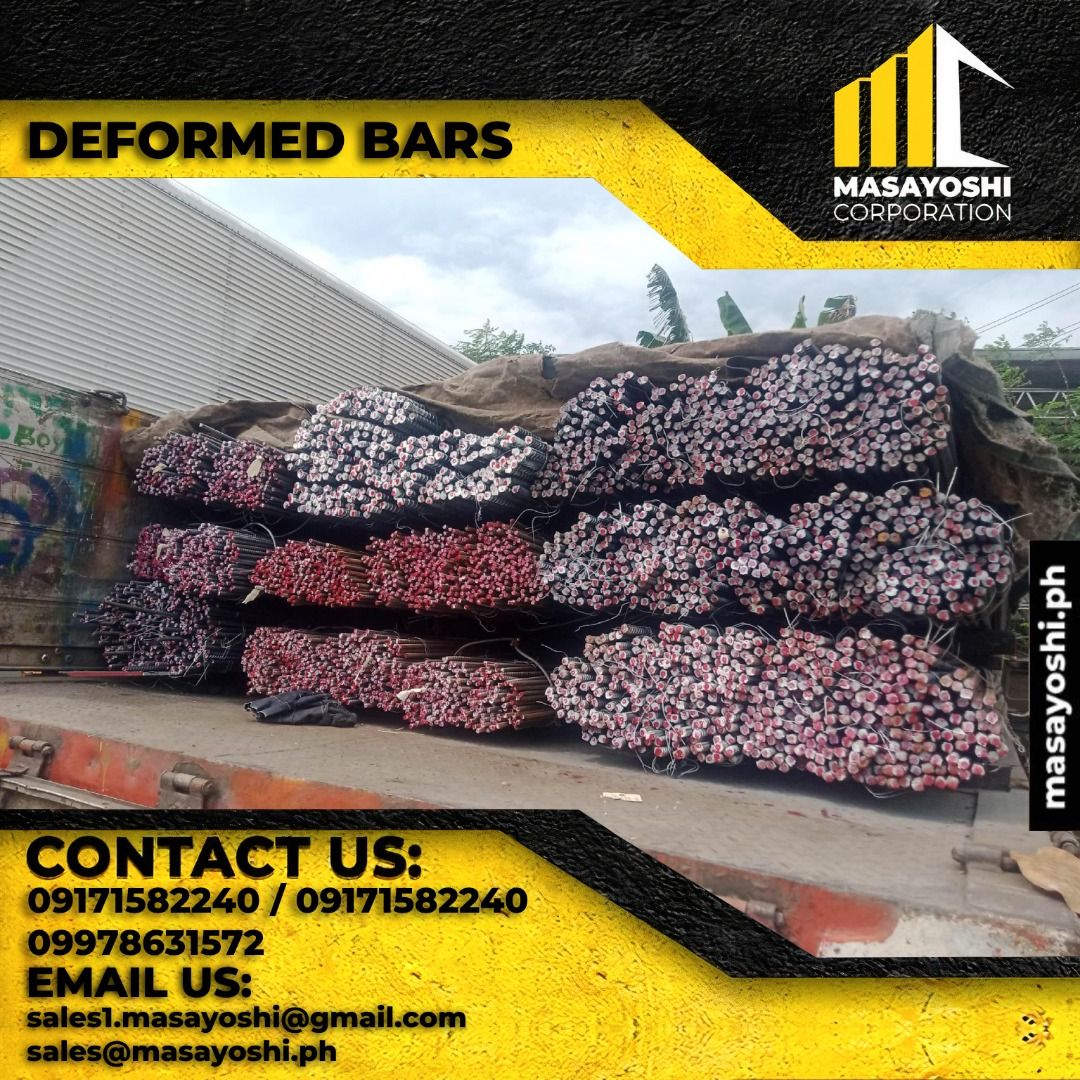 20mm Deformed Bar | RSB | Reinforced Steel Bars | Bars
Brand new
Mailing
Pateros City
Description
𝐖𝐞 𝐨𝐧𝐥𝐲 𝐝𝐨 𝐛𝐮𝐥𝐤 𝐨𝐫𝐝𝐞𝐫𝐬 𝗞𝗶𝗻𝗱𝗹𝘆 𝗖𝗮𝗹𝗹/𝗖𝗼𝗻𝘁𝗮𝗰𝘁 𝗼𝘂𝗿 𝗦𝗮𝗹𝗲𝘀 𝗗𝗲𝗽𝗮𝗿𝘁𝗺𝗲𝗻𝘁 𝗳𝗼𝗿 𝘁𝗵𝗲 𝗮𝘃𝗮𝗶𝗹𝗮𝗯𝗶𝗹𝗶𝘁𝘆 𝗮𝗻𝗱 𝗺𝗼𝗾 𝗼𝗳 𝘁𝗵𝗲 𝗽𝗿𝗼𝗱𝘂𝗰𝘁. ᴀʟʟ ᴘʀɪᴄᴇꜱ ᴀʀᴇ ꜱᴜʙᴊᴇᴄᴛ ᴛᴏ ᴄʜᴀɴɢᴇ ᴡɪᴛʜᴏᴜᴛ ᴘʀɪᴏʀ ɴᴏᴛɪᴄᴇ ᴅᴜᴇ ᴛᴏ ꜰʟᴜᴄᴛᴜᴀᴛɪᴏɴ. 𝗢𝘂𝗿 𝗪𝗮𝗿𝗲𝗵𝗼𝘂𝘀𝗲 𝗶𝘀 𝗹𝗼𝗰𝗮𝘁𝗲𝗱 𝗶𝗻 𝗠𝗮𝗻𝗶𝗹𝗮. Deformed Bar 20mm Deformed bar is a common steel bar that is usually formed from carbon steel and is given ridges for better mechanical anchoring reinforced concrete. It is generally used as a tensioning device in reinforced concrete and reinforced masonry structures holding the concrete in compression. Please Call or Text - 09171582240 𝗗𝘂𝗲 𝘁𝗼 𝗖𝗼𝘃𝗶𝗱-𝟭𝟵, 𝘄𝗲 𝗿𝗲𝘀𝘁𝗿𝗶𝗰𝘁 𝘁𝗵𝗲 𝗽𝗶𝗰𝗸𝘂𝗽 𝘁𝗼 𝗼𝘂𝗿 𝘄𝗮𝗿𝗲𝗵𝗼𝘂𝘀𝗲. ✈ 𝗪𝗲 𝘀𝗵𝗶𝗽𝗽𝗲𝗱 𝗻𝗮𝘁𝗶𝗼𝗻𝘄𝗶𝗱𝗲.
Shipping
Mailing & Delivery
𝗙𝗢𝗥 𝗨𝗣𝗗𝗔𝗧𝗘𝗗 𝗣𝗥𝗜𝗖𝗘 𝗔𝗡𝗗 𝗦𝗧𝗢𝗖𝗞 𝗣𝗟𝗘𝗔𝗦𝗘 𝗖𝗔𝗟𝗟 09171582240 / 𝟬𝟵𝟵𝟴𝟱𝟴𝟯𝟴𝟲𝟳𝟳 / 𝟬𝟵𝟰𝟮𝟴𝟮𝟬𝟴𝟮𝟲𝟲 / 𝟬𝟵𝟳𝟳𝟭𝟬𝟲𝟱𝟴𝟴𝟮 / 𝟬𝟵𝟭𝟵𝟬𝟲𝟲𝟴𝟵𝟵𝟬 / 𝟬𝟵𝟭𝟵𝟬𝟲𝟲𝟴𝟵𝟵𝟮 / 𝟬𝟵𝟬𝟴𝟴𝟭𝟮𝟳𝟳𝟲𝟬 / 𝟬𝟵𝟬𝟴𝟴𝟭𝟮𝟳𝟳𝟱𝟵 /𝟬𝟵𝟬𝟴𝟴𝟭𝟮𝟳𝟳𝟲𝟭 / 𝟬𝟵𝟮𝟯𝟵𝟴𝟵𝟲𝟵𝟵𝟰 / 𝟬𝟵𝟬𝟴𝟴𝟭𝟮𝟳𝟳𝟲𝟮 / 𝟬𝟵𝟭𝟳𝟲𝟮𝟭𝟱𝟭𝟱𝟭 (𝟬𝟮) 𝟴𝟵𝟵𝟵𝟮𝟮𝟱 / (𝟬𝟰𝟲) 𝟲𝟴𝟲𝟯𝟲𝟬𝟮 / (𝟬𝟰𝟲) 𝟲𝟴𝟲𝟯𝟴𝟵𝟱 / (𝟬𝟰𝟲) 𝟰𝟰𝟬𝟬𝟭𝟮𝟳 / (𝟬𝟰𝟲) 𝟲𝟴𝟲𝟯𝟲𝟬𝟴 𝗼𝗿 𝘀𝗲𝗻𝗱 𝘂𝘀 𝗮𝗻 𝗘𝗺𝗮𝗶𝗹 𝗮𝗱𝘇_𝗮𝗹𝗲𝗺𝗮𝗻@𝗵𝗼𝘁𝗺𝗮𝗶𝗹.𝗰𝗼𝗺 𝘀𝗮𝗹𝗲𝘀𝟭.𝗺𝗮𝘀𝗮𝘆𝗼𝘀𝗵𝗶@𝗴𝗺𝗮𝗶𝗹.𝗰𝗼𝗺 𝘀𝗮𝗹𝗲𝘀@𝗺𝗮𝘀𝗮𝘆𝗼𝘀𝗵𝗶.𝗽𝗵 𝗪𝗲𝗯𝘀𝗶𝘁𝗲: 𝗺𝗮𝘀𝗮𝘆𝗼𝘀𝗵𝗶.𝗽𝗵 𝗣𝗥𝗜𝗖𝗘𝗦 𝗔𝗥𝗘 𝗦𝗨𝗕𝗝𝗘𝗖𝗧 𝗧𝗢 𝗖𝗛𝗔𝗡𝗚𝗘 𝗪𝗜𝗧𝗛𝗢𝗨𝗧 𝗣𝗥𝗜𝗢𝗥 𝗡𝗢𝗧𝗜𝗖𝗘 𝗡𝗼𝘁𝗲: 𝗣𝗹𝗲𝗮𝘀𝗲 𝗖𝗮𝗹𝗹 𝘂𝘀 𝘁𝗼 𝗿𝗲𝗮𝗱𝘆 𝘁𝗵𝗲 𝗽𝗿𝗼𝗱𝘂𝗰𝘁𝘀 𝗶𝗻 𝗼𝘂𝗿 𝘄𝗮𝗿𝗲𝗵𝗼𝘂𝘀𝗲 𝘁𝗼 𝗽𝗿𝗲𝗽𝗮𝗿𝗲 𝗯𝗲𝗳𝗼𝗿𝗲 𝘁𝗵𝗲 𝗱𝗲𝗹𝗶𝘃𝗲𝗿𝘆. 𝗧𝗵𝗮𝗻𝗸 𝘆𝗼𝘂 𝗳𝗼𝗿 𝘂𝗻𝗱𝗲𝗿𝘀𝘁𝗮𝗻𝗱𝗶𝗻𝗴
Meet the seller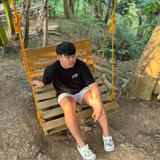 Robin Barte
@robin.masayoshi00
Very Responsive
Verified
No reviews for @robin.masayoshi00
Reviews are given when a buyer or seller completes a deal. Chat with @robin.masayoshi00 to find out more!
View profile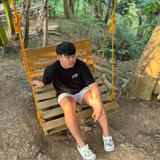 No ratings yet
What others also search for