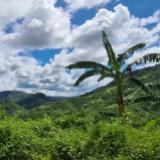 DD Enterprise
@dde28
Quezon City   ∙   Joined 3y 7m
Verified
Mostly Responsive
Reviews
Makapal yun mask. Good quality daw sabi sakin ng Doctors ng hospitals kung saan ako nagdonate. 😊 Responsive seller and mabilis kausap. 👍 Will order again! Thank you!

tanomaph

review from buyer

∙

3 years ago

Ordered today! I received it today din! Super sarap nung suha nila! I ordered class a and class c! Same naman sila ng lasa! Will order ng Yoga Mat and other stuff nagiipon pa. Thank you seller!

Seller promised on chat and on the item description that pomelo would taste the same as class A but it didn't. Some are dry and once piece is spoiled. Seller promised to refund 80php but didn't deliver the promised refund.

Hello! Sorry for the delay of refund we got loaded up with orders and deliveries . Class C has no assurance of 100%... hope you buy class A next time for guaranteed AAA Quality :)

Very smooth transaction! Seller was quick to answer all my questions and very responsive! Happy with the item.

afcmmd

review from buyer

∙

3 years ago

Easy and fast transaction! Ordered and got the item the same day :) high quality dumbells!

guhbby

review from buyer

∙

3 years ago

They're accommodating and they reply quick! I ordered my items late last night and did not expect to receive them earlier this afternoon. Thank you!

Thanks so much for the smooth & quick transaction! Have a great week ahead! (✿˵ ◕‿◕˵)⋆

ordered a yoga mat on 4/28, received it on 4/29. aside from fast delivery, seller is very accommodating. the product is in good quality too :)

ayodizon

review from buyer

∙

3 years ago

seller is easy to talk. like me, very responsive 😊. thank you! for fast delivery. stay safe!

Super fast transaction and seller was very responsive, would definitely recommend! 👌👌👌

I highly recommend this legit seller! 💯 Will definitely transact with this seller again in the future!

Good transaction. Seller replies fast. Although there was a delay with a delivery, it was out of the seller's control. Product is as advertised. Thank you!

Smooth and fast transaction, the item is just what I really need! Met my expectations!

Transaction was very smooth. Seller responds very quickly, is courteous, and is open to accommodate requests. Products delivered are definitely high quality and worth the price. Thank you!