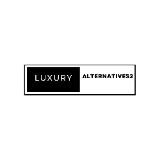 Copyright Belongs Solely To The Brandowners.
@luxuryalternatives2
Pasig City   ∙   Joined 1y 6m
Verified
Very Responsive
NO JOY RESERVERS PLS!! Make an offer if you are 100% sure so we dont waste each other's time. These are luxury alternatives only Disclaimer. All copyright, logos and trademarks belong solely to the brand owners. We are not affiliated with any brands.