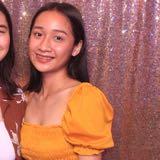 sophia ganaden
@sophiaganaden
No ratings yet
Cainta   ∙   Joined 3y 1m
Verified
Very Responsive
Preloved items for sale at the chepeast prices! I just wanted to declutter my closet, rest assured this is a legit account. ❤️ message me for inquiries!
sophiaganaden follows
@sophiaganaden is not following anyone yet.
Looking for users to follow? Browse the marketplace to discover listings from sellers you may like!